Peenzone Foundation supports to promote women empowerment.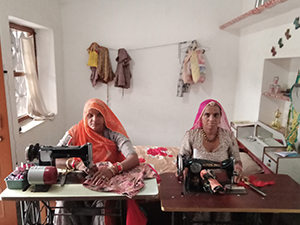 Today's women are not limited to just handling the house, but have registered their presence in every field. Be it professional or family, women have proven that they can do all that men were once considered to be capable of. Until recently, we are not surprised to see women working in business areas where only men dominated. Due to education and self-reliance, she has started believing in herself, taking decisions related to her life. Under the empowerment of women, efforts are also being made to highlight such a strong spirit within women that they can face every challenge that comes without any support by truly exposing the hidden strength within them.
Maternity Assistance: Under this programme, Peenzone Foundation provides financial assistance for better care of newborn and lactating mothers.
Girl Education: Under this programme, Peenzone Foundation aims to enroll girls from below poverty line families.
Women's Education: Under this program, the Pinzone Foundation provides primary education to a small group of women.
Women Development: The objective of the scheme is to help start prostitution, employment, free prisoners, widows, trafficked women, natural calamities, mentally challenged and destitute women, employment training and employment.
– Silai Machine Course
– Beautician Course
Peenzone Foundation Gramin Silai Machine Centre.
1.Government School Rajadand road, Garniya Jodhpur. (Saraswati Devi)