Disaster Relief and Rehabilitation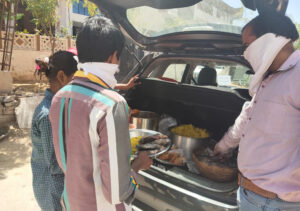 Peenzone Foundation As a disaster relief NGO, we help people to survive and rebuild their lives through food, medical, education, shelter and livelihood programs.
India Being a disaster-prone country, floods, is prone to cyclones and tsunamis, the cultivable area is in the grip of drought, Disaster risks in have increased even more due to climate change, and epidemics and pandemic vulnerabilities. This is why disaster preparedness is most important.
Peenzone Foundation responds to the call of humanity in times of such disasters through emergency relief programs as part of its disaster response program. Immediate action is taken to reach the affected people and meet their immediate needs, as well as in their reconstruction. A sustainable approach to helping is maintained.